We believe by going that extra 110 percent to assist our customers in a hassle free and comfortable experience. We have our main offices located in lower Chlorakas opposite the Laura beach hotel. The main car rental office is within walking distance from all the major hotels located on the Paphos to Coral bay road. We regularly deal with the St George hotel & apartments, Akti Hotel, Laura Beach, Azia Hotel, and the Helios Bay Apartments to name a few. We can also deliver within minutes to these hotels and many more located in Paphos, Coral bay and Peyia.
We offer a meet and greet service at Paphos International Airport and will also assist with transporting excess baggage locally to your hotel should it not fit in your car.
Nippy Turtle makes car rental in Cyprus easy with our affordable rates, large fleet and convenient locations to meet your needs. No matter what your Cyprus plans entail we have plenty of family and economy rent a car options to accommodate. Get around in comfort, style and ease in a top brand, top quality rental car from us.
Rent a car in Cyprus with Nippy Turtle
Our car rental locations in Cyprus provide a large selection of vehicles from some of the best car manufacturers in the world. You can choose from up-to-date compact cars and saloons. We also have deals on extras so you can easily customise your Cyprus rent a car to your exact needs. Include a Zero excess insurance upgrade, child seat, GPS,WIFI, or additional driver when you book ahead online or over the phone. Please be aware, however, we can only guarantee your reservation for the car category booked and not for a specific model.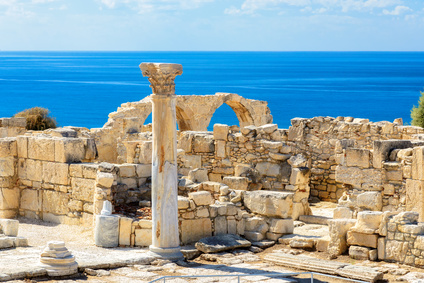 Driving Tips for Cyprus
Here are a few rules and regulations to be mindful of as you drive your rental car in Cyprus. Please familiarise yourself with the driving laws before you set out on the road. A few basic tips are:
Traffic flow is on the left side of the road in Cyprus.
Seat belts must be worn at all times by drivers and passengers.
Children under five must be ride in the back seat.
Speed limits are imposed in certain areas and on motorways there is a minimum speed of 65 kmh



What to see with your rental car in Cyprus

Your car rental in Cyprus will let you explore this beautiful island freely and at your own pace. You can take your rent a car to visit places like the UNESCO World Heritage Site of Paphos, which offers notable attractions like the Villa of Dionysos that is home to some of the best preserved mosaic floors in the Mediterranean. A rental car grants you access as well to the wonderful beaches of Cyprus, such as the one in Kourium outside of Limassol featuring a view of an ancient Greco-Roman amphitheatre in the background. Perhaps the most famous beach is Petra Tou Romiou, or Aphrodite beach, the legendary site of Aphrodite's emergence from the sea. With so much on offer in Cyprus, open up your travel possibilities with the convenience of a car rental from Nippy Turtle.